Planet Earth is facing a climate emergency.
Climate change, through its association with extreme weather events particularly heat and air pollution, increases Cardiovascular Mortality and Morbidity.
Extreme heat and heatwaves worsens Cardiovascular disease; increasing Ischaemic Heart Disease, Congestive heart failure and hospital admissions.
Air pollution, particularly PM2.5, increases Cardiovascular Mortality, Ischaemic Heart Disease/Myocardial infarctions, Cardiovascular hospital admissions, Congestive Heart Failure, Stroke, Hypertension, Diabetes, Arrhythmias and Atherosclerosis.
Extreme heat/heatwaves and Air pollution effects act synergistically.
Wildfire smoke contains many air pollutants that increase Cardiovascular mortality.
A sudden cardiac event is the leading cause of fire duty-related deaths.
Reducing Greenhouse gas emissions has many cardiac co-benefits. Examples include having a plant based diet, increasing active transport, changing to renewable energy sources, increasing green spaces, and stopping smoking.
There are many ways each individual can reduce their own personal carbon footprint. Changing to renewable energy sources and financial divestment away from fossil fuel and related industries will have the greatest impact.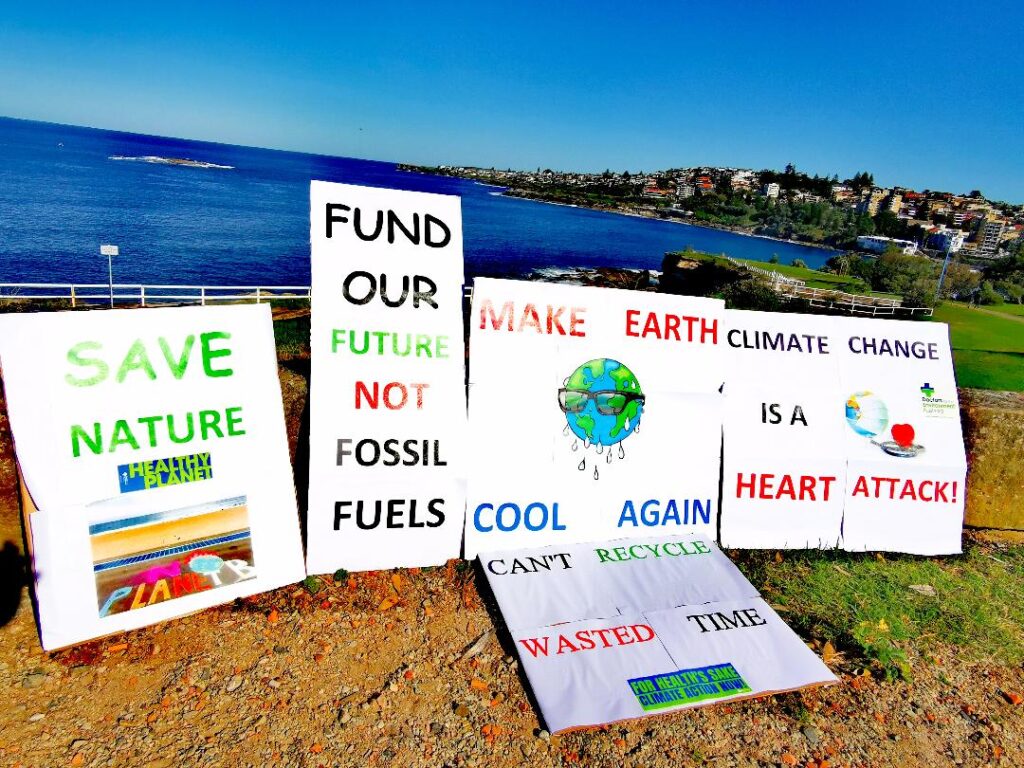 SAN Doctor Editorial: BURNING HEARTS: HOW CLIMATE CHANGE IS A HEART ATTACK!
Editorial printed/online in ACM newspapers: https://www.canberratimes.com.au/story/7487695/climate-change-is-a-danger-to-our-hearts/
WATCH THIS VIDEO:
Video Presentation for Medical professionals:
https://www.armchairmedical.tv/media/Climate+change+and+Cardiovascular+Disease+Dr+Fiona+Foo/1_7dvi4mj2/190854613
(Note this site requires registration and an AHPRA number).